Our Principal
Mrs. Asha Das
Welcome to Our School
Stewart School, Cuttack has its tell-tale glorious past, soaked in legend. Stewart School, Cuttack was founded in 1882 by the enterprise and generosity of Dr. William Day Stewart, a Civil Surgeon based at Cuttack. In 1910, the school was recognized as a Higher Elementary School by the Inspector of European Schools, Bihar and Orissa. The name of the school was altered to Stewart School, Cuttack, to perpetuate the name of its Founder, Dr. Stewart. In the year 1924 the school was confirmed in the status of Junior Secondary School and the Cambridge Syndicate sanctioned the opening of a centre for Cambridge Examinations in the school. In the year 1974, the school was affiliated to CISCE, New Delhi. Stewart School, Cuttack is an Ango-Indian School and its Principal is the State's only Non-official representative on the Inter-State Board for Ango-Indian Education.
Why We Are Better
Stewart School, Cuttack continues to produce men and women with clarity of vision. Academic excellence is at the top of the hierarchy of the priorities of Stewart School, Cuttack. The Sterling performance of the students in ICSE examinations year after year, bears testimony to the achievements of Stewart School, Cuttack.
Our school is affiliated to CISCE, New Delhi. So our Curriculum is prescribed as per the approved ICSE and ISC syllabus of CISCE, New Delhi. A common syllabus from Standard I to VII for all Stewart Schools is being followed as prescribrd by the Diocesan Board of Education, C.N.I.

Our school provide better discipline in order to enhance the student characteristics and per forma, so that every student should be encouraged to develop their potentials and prepare for the stress and competition that lies ahead them in their life.

Our mission is to inculcate in young minds that God is the ultimate source of all knowledge and he is the greatest teacher. Stewart School believes that every child is entitled to enjoy his/her childhood. They should be valued for their individuality, culture and heritage. They should be encouraged to develop their potentials in a stimulating and caring environment.

Our vision is to provide a happy, caring and stimulating environment where children will recognize and achieve their potential so that they can make a sound contribution to the society. We value the bond that exists between school, parents and community and the part it plays in realizing our vision.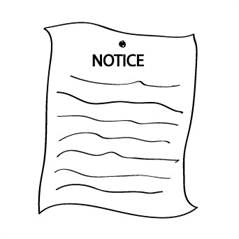 Notice for Parents
School will be remain closed on 30th September(Friday) on account of Mahalaya
Our School Infrastructure